Welcome to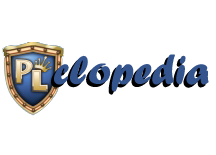 "Pocket Legends" is an MMMO, or mobile massively multiplayer online role-playing game where you can join thousands of players from around the world. Cooperate on wild adventures in endless dungeon campaigns. Epic fun with anyone, anywhere, anytime!
We are a site dedicated to offering you all your Pocket Legends infomation and news needs. To get started why dont you have a look at what infomation is avalible from the menus on the left. Enjoy your time here and even contribute to the wealth of infomation available.
Contents

Featured Video

Editing Guides

Want to get started editing PLcompedia have a read of some of the guides below once you have the hang of it why not check out some of the Requests on this page or make a Request yourself.

Featured Article

Chapter I - Pride Conquers Wisdom

In the time before the great Atlerrian war, there existed a tranquil kingdom, home to the first of all beings, the elves.


With wisdom and strength they reigned over all of the known world, from the southern kingdom, to the great ice cliffs of the north. Using powers of nature they would manipulate the world as they saw fit - creating new lands and species. Guardians of the ancient 'Orbs of Nature'........ Read More
News
Community content is available under
CC-BY-SA
unless otherwise noted.